Over 100 yrs in British Columbia
Chapman Land Surveying Ltd.
Company Overview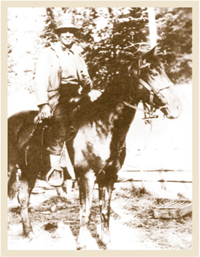 1886 – J.T.C William – Engineer Sydney Williams – Provincial Land Surveyor Williams Bros. & George Dawson
1891 – Williams Bros. & Dawson G.H. Dawson, Provincial Land Surveyor & Civil Engineer (office at Molsons Bank Building) 143 Land Surveyors were registered to practice in BC prior to 1891 and were given the designation Land Surveyor(LS)
1905 – 85 Land Surveyors were registered between 1891 – 1905 and were given the designation Provincial Land Surveyor(PLS) Incorporation of the Corporation of Land Surveyors of the Province of British Columbia and members since have been given the designation British Columbia Land Surveyor(BCLS)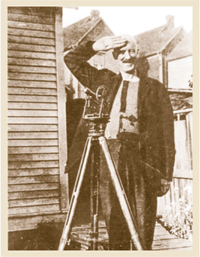 1906 – George Dawson was joined by John Elliott and became Dawson & Elliott (Williams Building, 413 Granville St., Vancouver)
1911 – George Dawson left the company to become Surveyor General of BC. Mervyn William Hewett joined John Elliott.
1920s – The company of Elliott & Hewett moved to the Yorkshire Building, 525 Seymour St., Vancouver
1930 – Mervyn Hewett died. John Elliott took his brother into the company and renamed it John & H. McLean Elliott.
1953 – Ray Edward Chapman joins his uncles and the company becomes Elliott, Elliott & Chapman.
1956 – Ray E. Chapman, as sole practitioner after the Elliotts retire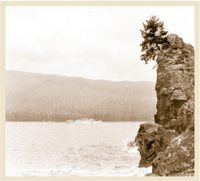 1975 – Ray Chapman took his son (Bill) into the company as Chapman and Chapman, BC Land Surveyors
1982 – The company included an additional partner, Richard Martin for a period of 7 years from 1982 to 1989 and the company became Chapman, Chapman & Martin. When Richard Martin left, the company resorted back to Chapman and Chapman.
1995 – Ray and Bill were incorporated in the present name of Chapman Land Surveying Ltd.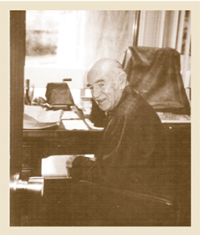 I remember when I got my commission in 1975. There were a lot of family land surveyors in British Columbia. I met a land surveyor from Vancouver Island who had dropped out of school in the depression to work for his father. He came and asked me what it was like working for my father. I said it had worked out pretty well. I had worked for him for 7 years before I got my commission.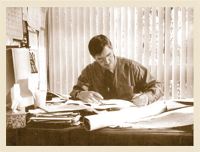 When I got my commission the old secretary for the Corporation called my father to let him know that I had gotten though…My father said, "Well I quess I' not going to pay you anymore" and I was in a little bit of shock… I said, "What?" and he said, "Well I think we can work as partners, so if there is any money left in the till at the end of the week you can have half of it." He shook my hand and we signed a partnership agreement in that manner that has lasted for 31 years.
It is kind of hard for my accountant and lawyer to understand. They keep asking us to re-write our partnership agreement but I don't know any other form of handshake.
Bill Chapman BCLS #526
October 1997 Interview